Just hours ago, Linux Mint announced the delayed availability of Linux Mint 13 "KDE".  This latest release offers KDE 4.8, artwork improvements, and finally sets your default homepage in Firefox to Yahoo.  This updated KDE release may be very welcome news to users of Linux Mint that have been waiting to join the ranks of their Cinnamon brothers for months.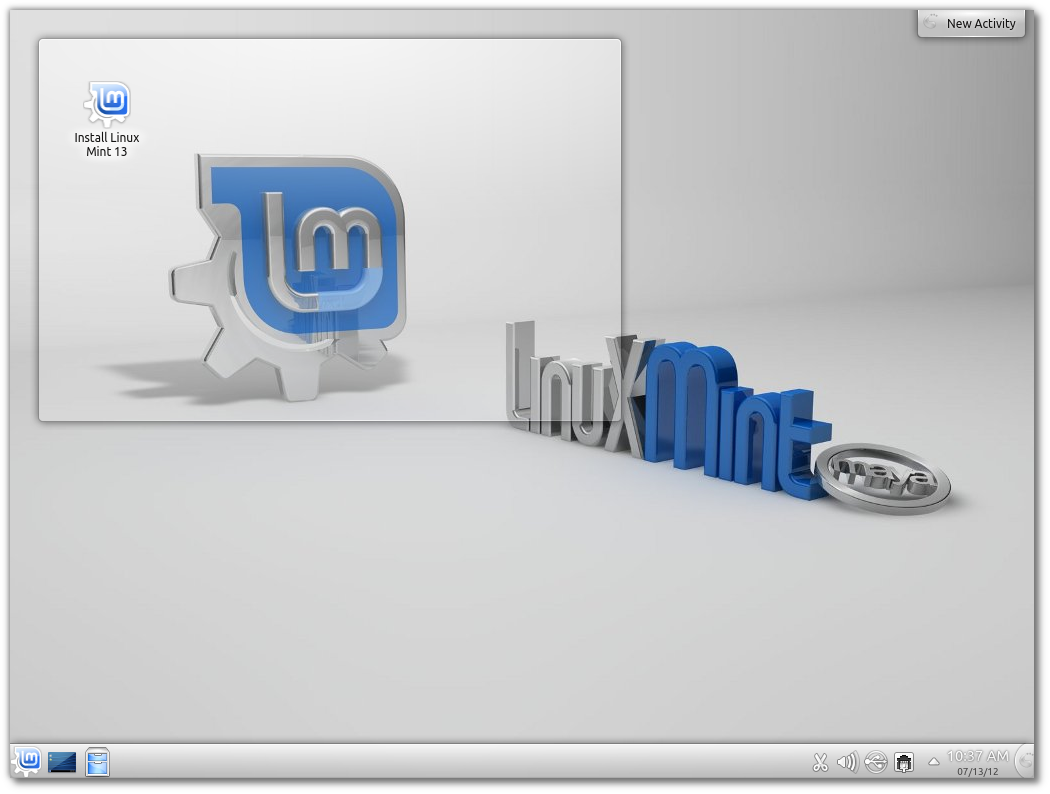 Though, this release may prompt you to ask yourself, "why"?  Until recently, Linux Mint has always held a questionable space in the realm of Linux distributions.  Before, it was just another Ubuntu-based derivative of a derivative, allowing users to use things like Adobe Flash and MP3 decoding without too much hassle.  A novel idea for sure.
As time moved own, Linux Mint took the very serious road of differentiating itself.  Cinnamon is evidence of this, and is a great desktop environment with plenty of polish and pizzazz for users who like to interact with their computers in a traditional way.  They even make efforts to monetize the project, regardless of how damaging it is to the Mozilla project.  In short, they stay within the realm of legality, but taking the long-view suggests that their business model may not act in the best interests of the FOSS community.
That said, Cinnamon is really a real thing, and it is pretty good if you're looking for a traditional and elegant way to interact with your system.  But what is this KDE version for?  KDE 4.8 has been available to Kubuntu users since January, and will be replaced by KDE 4.9 very soon.  Using Mint, you will be stranded on an old version of KDE, much like users of Android devices are usually left behind by manufacturers who use custom modifications on stock Android.  Moreover, the modifications to the upstream packages from Blue Systems are minimal.  You'll get an icy-blue theme, a collection of wallpapers, and Firefox with Yahoo set as the default homepage.  Not to mention you will be spared the horrifying act of having to install the kubuntu-restricted-extras package.  All-in-all, this is not a very compelling affair.
So before you install, you might try playing a quick game of would you rather.  Would you rather stay up-to-date with plain-jane Kubuntu (which is also quite nice), or would you rather use Mint 13, which stands of the shoulders of upstream work from another project, and then monetizes it in a for-profit way.
I am not against profit and I believe that something like cinnamon should certainly be rewarded.  I also think that Linux Mint provides a nice little island for stubborn Gnome 2.x users to get stranded on.  But I cannot see any reason to use or support Linux Mint KDE.  Its existence is mystifying.